Southern California communities could do more to address pollution and economic disparities tied to trucking and e-commerce.That's based on economic research released today.

Riverside County behavioral health specialists now have a new tool to serve community members suffering a mental health crisis. Five specially-equipped vans will aid Behavioral Health Specialists with Riverside University Health System in providing emergency behavioral healthcare.

A conversation with host Yvette Walker and Ted Alejandre, San Bernardino County Superintendent of Schools.

The fight about LGBTQ issues in Temecula moves from the school board to city council chambers this evening. Three controversial proposals dealing with LGBTQ representation are on the Temecula City Council's agenda.

Warehouse workers at Amazon's air hub in San Bernardino delivered a petition this afternoon, continuing demands for higher wages and safer working conditions

Thanks to new funding that has been put into the lake, City Council member Theodore Sanchez shares plans in the works for its future.

Former Press-Enterprise Columnist and longtime KVCR news contributor, Cassie MacDuff joins KVCR to review a few of the Inland Empire's major news stories of the past week.

Southern California's top air regulator has launched an initiative to bring warehouse operators into environmental compliance

Latinos rarely serve on the boards of nonprofit organizations in the Inland Empire. That's according to a new study released today.

After years of investigations and public hearings, California's Water Resources Control Board has approved a 'cease and desist' order to stop most of BlueTriton Brand's pumping of spring water out of the San Bernardino National Forest.

A conversation with host Yvette Walker and Dr. Tomas Morales, President of CSUSB.

Stories highlighted for Sept 19, 2023.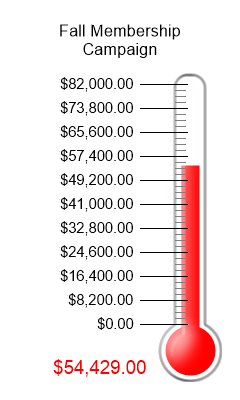 Dr. Rodgers talks about the importance of citizens getting involved in government meetings.
Virtuoso guitarist, singer, and composer Charo talks about her life, career, and her music.
Treasury Secretary Janet Yellen is sounding the alarm about the damage a government shutdown could do to the U.S. economy. "It's really reckless and will impose immediate harm," Yellen told NPR.
Millions of Ukrainians still worship in Orthodox churches deeply influenced by Russian clergy who support Moscow's invasion, sparking a clash of faith and national loyalty.
SCIENCE, TECHNOLOGY, AND HEALTH FROM NPR
Parents often lament having to get a new pair of winter boots for their kids every year as they grow out of their old ones. A group of Northwestern University students came up with a fix for that.