California's Water Resources Control Board Today will consider issuing a 'cease and desist' order to end the pumping of millions of gallons of water out of the San Bernardino National Forest.

On Wednesday, the County of Riverside settled a lawsuit that alleged that redrawn political maps did not give Latinos equal opportunity to engage in future local elections

Former Press-Enterprise Columnist and longtime KVCR news contributor, Cassie MacDuff joins KVCR to review a few of the Inland Empire's major news stories of the past week.

Entertainment venue Dave & Buster's plans to bring new life to The River at Rancho Mirage with their Grand Opening on September 18. KVCR's Shareen Awad speaks with General Manager Ryan Easterday learn more about Dave & Buster's Rancho Mirage, their new games, and plans for the future.

Stories highlighted for Sept 14, 2023.

The Planning Commission will be holding a public hearing on Tuesday November 14 to further review the American Iron & Metal (AIM) recycling center's operations

Flamenco guitarist and singer Charo will perform at the Lewis Family Playhouse on Rancho Cucamonga on September 16. She talks about her excitement for the show and shares some of the music that she enjoys performing.

Stories highlighted on Sept 13, 2023.

Assemblymember Sabrina Cervantes, who represents the 58th Assembly District, introduced AB 777 to further expand prohibitions at the Stringfellow Acid Pits. This was in direct response to the discovery that hazardous materials from the Exide Battery Plant site in Los Angeles County had been transported to the site. After receiving bipartisan support in the Legislature, the bill was signed into law by Governor Gavin Newsom September 8th.

A conversation with host Yvette Walker and Diane Smyers, Donor Relations Coordinator at CASA (Court Appointed Special Advocates for Children).

For National Suicide Prevention Month, the Riverside University Health System reminds Riverside County residents of their Behavioral Health services and resources.

Only American and California flags will fly at Temecula Schools. That's after a school board vote there last night. Critics say the real motive is to ban pride flags.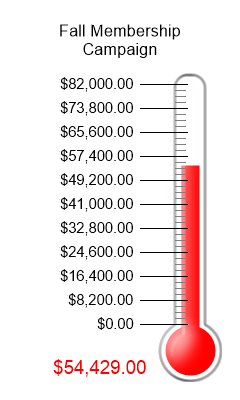 Dr. Rodgers talks about the importance of citizens getting involved in government meetings.
Virtuoso guitarist, singer, and composer Charo talks about her life, career, and her music.
Treasury Secretary Janet Yellen is sounding the alarm about the damage a government shutdown could do to the U.S. economy. "It's really reckless and will impose immediate harm," Yellen told NPR.
Millions of Ukrainians still worship in Orthodox churches deeply influenced by Russian clergy who support Moscow's invasion, sparking a clash of faith and national loyalty.
SCIENCE, TECHNOLOGY, AND HEALTH FROM NPR
Parents often lament having to get a new pair of winter boots for their kids every year as they grow out of their old ones. A group of Northwestern University students came up with a fix for that.